Welcome to Regenerate-RISE
West Creative handed over their business to the Ark Academy in Putney for three days in July and asked Regenerate-RISE to be their client.  13 students interviewed, photographed and videoed 4 of our clients to understand life in old age.  It was a fantastic experience for all those who took part please click on the link below to see how they all got on
https://qajlv46d.wishpondpages.com/landing-page-2350648/
---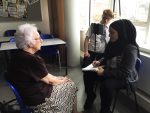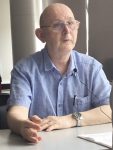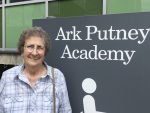 ---
Staff and volunteers have just walked 17.5 miles to raise funds for the new Centre.  We walked from Putney to Queen Mary's Hospital, to St George's, to Chelsea & Westminster to Charing X and back to the Platt Centre.
Regenerate-RISE is fundraising to build a 10 bed Reablement Unit in the heart of Putney to alleviate the bed blocking crisis that currently exists across the UK in the NHS
         WE HAVE RAISED TO DATE £2803.42 FROM THE SPONSORED WALK
 £1.44 million by October 2018
Thank you to the organisers of Gladwyn Road Street Party for the donation of £200 towards the Reablement Centre - thank you all so much.
---
---
Video about the work of Regenerate Rise - click
to play