Welcome to Regenerate-RISE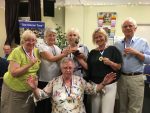 The Dover House Divas came joint second in our Quiz of the Year 2019 with Jackie's Giants and were runners up to the Kenilworth Courtiers who beat them by 2 points.  The event raised £600 for the Reablement Centre and was a great evening.  Thank you to all those who took part.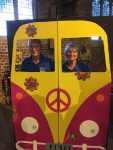 Ray and Mo at the Dover House Singers concert on Saturday, 20 July and the members of Regenerate-RISE joined a packed venue to hear "Songs inspired by the Summer of '69" .  The event raised £1,224.10 in one evening which was brilliant and to date the Dover House Singers have raised a massive £10,0180 - thank you so much.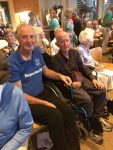 The next concert is on Saturday, 14 December at St Mary's Church by Putney Bridge and will be there Christmas Special.
Regenerate-RISE is fundraising to build a 10 bed Reablement Unit in the heart of Putney to alleviate the bed blocking crisis that currently exists across the UK in the NHS.  If you would like to donate towards this, please go to the Just Giving page on this website.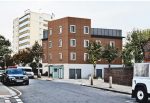 If you are a local Company and would like to sponsor the new Centre, please contact us at
sw15@regenerate-rise.co.uk
---
---
The new Rise Reablement Centre.
Click
on the panel below to play.