A diverse and experienced board
The Trustees are committed to providing a quality service to all the RISE clients across the UK and aim to visit the projects on a regular basis.  The current Trustees are Mo Smith, Ray Smith, Dr Sara Morgenstern, Rosalie Audoin, Nick Oakes and Lucy Colman and a biography of each one is below.
Chair of Trustees: Mo Smith, MBE, FRSA Mo has been involved in community work for over 30 years and her experience included working for ACET (AIDS Care, Education and Training), The Shaftesbury Society and Regenerate.com.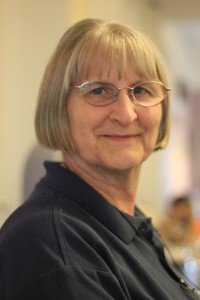 She was co-founder of Regenerate.com with her son Andy Smith, co-founder of SHINE Again (Support and Healing using the INtegretative Arts) with her daughter Debbie Thwaites and founder of Rise n Shine Community Transport CIC.  Mo was awarded an MBE for her work in the community of Putney and Roehampton and she regularly attends Hillsong Church in Guildford.  She has had two knitting books published and two songs in the past.  Her hobbies include the theatre and crafts.
Ray Smith:   Ray has also been involved in community work for many years and is a self-employed motor technician by trade which is a great asset to Regenerate-RISE's fleet of minibuses.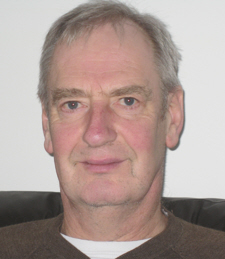 Ray volunteers regularly for RISE SW15 by driving the minibuses and doing general handyman work around our Centre.   He has been involved in pastoral care and also attends Hillsong Church in Guildford.  His hobby is attending rally cross events and Ray and Mo have two gorgeous  grandchildren, aged 3 and 4 who stay over one night every week.
Dr Sara Morgenstern:  Sara is married with a five year old daughter and is a partner GP in a Wandsworth practice.   Sara volunteered for Regenerate-RISE for several years before becoming a Trustee and her health background is invaluable to the work that RISE is doing.  She is a member of her local Anglican Church where she helps run the toddler group and a house group.  She loves cycling, walking and catching up with friends.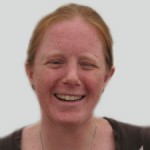 Sara  participates in all our sponsored walks, to raise funds for the Re-ablement Centre and organises regular fundraising Curry Nights at the local Indian restaurants.
Nick Oakes joined the Board of Trustees early in 2017 and has a history in housing, benefits, support, skills project and budget management.  He has been an advocate for the marginalised, youth and elderly and lives in Cobham, Surrey.  He is also involved with Platinum in Cobham which provides tea parties for the elderly.