Regenerate-RISE

*edit*
Reaching the ISolated Elderly
*edit*
Welcome to Regenerate-RISE
Up to 1 March 2021, we have provided 29,008 individual responses throughout the Covid pandemic.  We are supporting 561 people regularly with occasional support to residents in sheltered housing as we have recently received a grant from the London Community Foundation to reach a further 500 people across the borough of Wandsworth.  There are so many older people in our communities who have become more isolated due to Covid, so many who have become unwell due to depression and ill health and sadly we have lost 31 people during the last 10 months.
We believe that in our corner of London, the borough of Wandsworth, we can be "a light in the darkness" and bring hope for a brighter future.  We concentrate on meeting peoples needs where they are at and helping improve the emotional and psychological wellbeing through our "Expressions of Kindness" as well as the love, care and support of our dedicated team of staff and volunteers.  A massive thank you to all those who have funded and supported us over the last 10 months and we look forward to developing our service to meet a changing world for older people. more...
*edit*
Expressions of Kindness
We are not able to organise our usual Kings and Queens in the marquee on the Green in Danebury Avenue this year, but we are hoping to do a number of events in the locality that reaches out to those who have spent the majority of the last 5 months indoors.  Every two weeks we give out extra gifts to older people and these have included scones with jam, toiletries, flowers, chocolates, a ploughman's lunch, cakes, fresh fruit and gifts that will show people that we care.  Regenerate-RISE is very grateful to all those who have helped us deliver our gifts and we will continue to do so in the weeks and months ahead.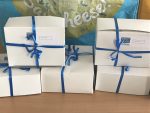 *edit*
The Platt Christian Centre
On 9 November 1807, seven friends met to consult as to building a place of worship in Felsham Road and they raised amongst themselves the sum of £57 and formed an association to obtain further help.  The result was that on 9 August 1808 the building known as the Platt Chapel was opened.  The services were well attended and £100 was raised during the day towards the total cost of £900.  By 1827, the Platt Chapel was so popular that even the addition of a gallery was insufficient and often the vestry as well as the Chapel was crowded on a Sunday evening.  The Chapel was again enlarged in the year 1830.  From 1872 the Platt Chapel was closed for awhile and a site was procured in Oxford Road at a cost of £750 where an iron chapel was erected to accommodate 500 people.  However by 1897 the Platt Chapel was open again and was transferred by a Trust Deed to the City Mission and it remained with them for a long time. more...
*edit*
Mission Statement
To Transform the lives of isolated older people through a programme of care and support which respects, values and encourages independence in later life.
Vision Statement
RISE-ing to the challenge of Reaching the ISolated Elderly across the UK