Welcome to Regenerate-RISE
Appointment of new CEO
We are pleased to announce the appointment of our new CEO, Amanuel Woldesus who will be starting with Regenerate-RISE on Monday, 11 July 2016.  Amanuel comes with a wealth of experience having been Operations Director at The Upper Room, a project for the homeless as well as Project Manager at Media Trust and Freedom From Torture.  We are looking forward to his appointment and working with him over the months and years ahead.
Kings and Queens 2016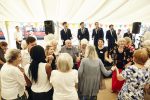 Kings and Queens is on Saturday, 2 July 2016 on The Green, Danebury Avenue, Roehampton SW15 and we are looking forward to having "The Other Guys" performing again for us this year.  We will be celebrating the Queen's 90th birthday in the presence of the Deputy Mayor of Wandsworth and Justine Greening MP.  The event will be sponsored by Wandsworth Council and a number of local Trusts and will host 400 elderly residents of Roehampton and the surrounding area.   The event starts at 1 pm and will conclude at 5 pm.   Hillsong London will be supporting by providing around 90 volunteers to make the day a great success.
The event is free and if you are over 60 and live in SW15, please telephone 020 8780 9330 for tickets or email sw15@regenerate-rise.co.uk.  If you would like to volunteer please contact Mo at the same email address for further information.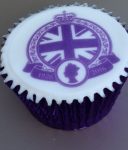 Thank you to Waitrose in the Putney Exchange and East Putney for giving us 8 tickets to the Queen's 90th Birthday Party at Windsor.  It was a great event for staff, volunteers and clients to attend.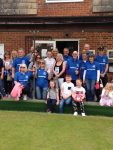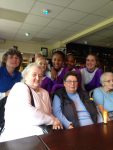 Thank you to Hilda Bogg's family for arranging a fundraising event on Saturday, 4 June to enable RISE to purchase a second minibus.  We are so grateful and will announce how much was raised in the near future. 
Regenerate-RISE is looking forward to 2016 being a year where we can eradicate isolation in the lives of older people across Nottingham, Ealing and SW15 through new initiatives - bringing hope and happiness to many.  We will be announcing shortly our new CEO and he will be a tremendous asset to our organisation.
Video about the work of Regenerate Rise - click
to play