Regenerate-RISE

*edit*
Reaching the ISolated Elderly
*edit*
Welcome to Regenerate-RISE
The Platt Christian Centre in Putney SW15
The Good News is that we have completed on the purchase of the Platt Christian Centre in Felsham Road, Putney and are very glad to say that we now have a permanent base in Putney to deliver our services across Putney and Roehampton and indeed across the borough of Wandsworth.
Thank you to everybody who has supported us in a number of different ways.  Due to Livability's deadline for completion, we have been very grateful to Hillsong Church for a bridging loan whilst our bank finalises the mortgage and we are therefore continuing our Bubbles Appeal for the month of November.  It has been an amazing breakthrough to actually now own the building and we are looking forward to planning the next stage towards building our Reablement Centre.  We have a long way to go and are starting from the beginning with fundraising, but throughout the months and years ahead we will focus on providing a unique Centre for the borough of Wandsworth.
We will find a way to celebrate the purchase of the Platt Centre within the restrictions as we can't let this momentous occasion go without recognition.  Thank you to all those who have donated and supported - we really appreciate you and the older generation say "Thank you so much" for rescuing their home. more...
*edit*
Expressions of Kindness
We are not able to organise our usual Kings and Queens in the marquee on the Green in Danebury Avenue this year, but we are hoping to do a number of events in the locality that reaches out to those who have spent the majority of the last 5 months indoors.  Every two weeks we give out extra gifts to older people and these have included scones with jam, toiletries, flowers, chocolates, a ploughman's lunch, cakes, fresh fruit and gifts that will show people that we care.  Regenerate-RISE is very grateful to all those who have helped us deliver our gifts and we will continue to do so in the weeks and months ahead.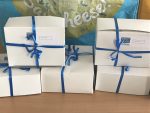 *edit*
The Platt Christian Centre
On 9 November 1807, seven friends met to consult as to building a place of worship in Felsham Road and they raised amongst themselves the sum of £57 and formed an association to obtain further help.  The result was that on 9 August 1808 the building known as the Platt Chapel was opened.  The services were well attended and £100 was raised during the day towards the total cost of £900.  By 1827, the Platt Chapel was so popular that even the addition of a gallery was insufficient and often the vestry as well as the Chapel was crowded on a Sunday evening.  The Chapel was again enlarged in the year 1830.  From 1872 the Platt Chapel was closed for awhile and a site was procured in Oxford Road at a cost of £750 where an iron chapel was erected to accommodate 500 people.  However by 1897 the Platt Chapel was open again and was transferred by a Trust Deed to the City Mission and it remained with them for a long time. more...
*edit*
Mission Statement
To Transform the lives of isolated older people through a programme of care and support which respects, values and encourages independence in later life.
Vision Statement
RISE-ing to the challenge of Reaching the ISolated Elderly across the UK