Regenerate-RISE

*edit*
RISE SW11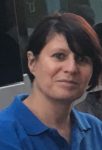 Lisa Bryan is our RISE SW11 Centre Manager and while the Centre in Battersea is closed her staff team are working with the RISE SW15 staff at The Platt Christian Centre in Putney:  Tel: 020 8780 9330.  We are continuing a service to all the clients who are on their own at home with the provision of weekly Supply Bags, a telephone service, Activity Bags, shopping, prescription collections and individual support.  We are providing microwavable meals for £6 which includes a main meal, a dessert and a drink.  The menu changes every month and we listen carefully to the requests of those who receive them regularly. Menu October 2020
Laurie is our regular Chef in Battersea but is currently working in Putney with the team from SW15 and whilst the two chefs do alternate shifts - they work hard to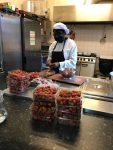 prepare a meal four times a week.  Laurie also enjoys baking cakes and preparing fresh fruit which become all the lovely extras that we give out as Expressions of Kindness.  All the staff are in one Centre, supporting one another and 382 Wandsworth residents.
St Michael's C of E Church has proactively recruited volunteers for us and over the period of Covid-19 we have had 218  volunteers sign up.  We are not sure what the service is going to look like when we return to St Michael's, but we are beginning to plan for the future.  We have our Dementia-friendly minibus and our Magic Table - just waiting to be used again with our clients from across SW11.
We are going to begin a weekly meeting in the St Michael's in the main Church called "This is My Story" for 1 hour a week and following all the guidelines we look forward to having some interaction with a small group of our members.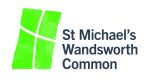 Rev Tif Ewins is the Vicar of St Michael's and Regenerate-RISE works in partnership, working together to provide a service across Battersea and the surrounding area.
*edit this*
We are looking forward to using our new Dementia-friendly minibus in the future as we have adapted our bus with a screen informing members of the date, where they are going, what is for lunch along with photos of staff and this is very helpful to all those travelling on the bus.  We have birds and butterflies on the windows and the skylight as well as bright headrests, cushions and lights around the top.  We also launched our Magic Table and were grateful to all those who attended.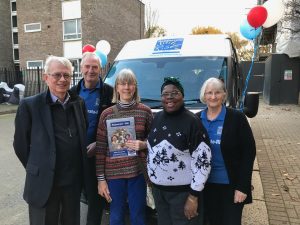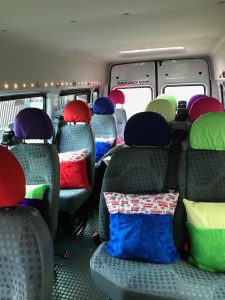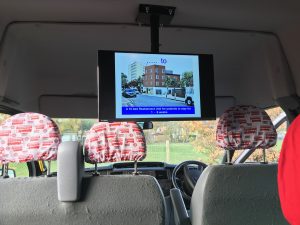 About us and this site
© Regenerate RISE 2006-2020. Registered Charity No 1118543. Company Limited by Guarantee No 5758108.
Registered Office: The Platt Christian Centre, 22 Felsham Road, SW15 1DA. Privacy | Cookies | Website: Strikingly Simple