Regenerate-RISE

*edit*
RISE SW11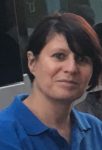 We have secured a grant from Standard Life and will be providing free lunches while the lockdown is on and we will see how long we can make the grant last. The lunches will then revert to £6 for a lunch, dessert and a drink.  Unfortunately, due to lockdown and the Coronavirus, we are unable to open St Michaels until some time in the New Year and will continue our service across Wandsworth from the Platt Christian Centre in Felsham Road, Putney, SW15.  We have a great team of volunteers and during any one week 39 volunteers are helping us provide the service and we are very grateful to every one of them for their contribution.  The menu for December is within our Christmas Newsletter and will be available soon.
Our staff are still working from our Putney base and to date we have delivered 19,272 individual support services across the borough to 521 different people.  We hope very much that when the vaccine is available, we will be able to open St Michael's first and begin our day services again.  In the meantime we are doing everything we can to ensure that Christmas is going to be a good time for older people across the borough.
If you would like to refer someone to our service, please do so via the link above.
*edit this*
We are looking forward to using our new Dementia-friendly minibus in the future as we have adapted our bus with a screen informing members of the date, where they are going, what is for lunch along with photos of staff and this is very helpful to all those travelling on the bus.  We have birds and butterflies on the windows and the skylight as well as bright headrests, cushions and lights around the top.  We also launched our Magic Table and were grateful to all those who attended.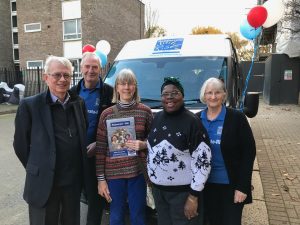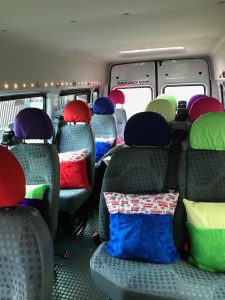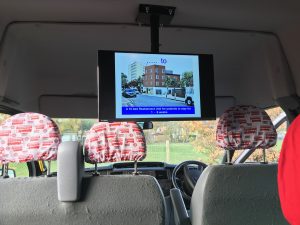 About us and this site
© Regenerate RISE 2006-2021. Registered Charity No 1118543. Company Limited by Guarantee No 5758108.
Registered Office: The Platt Christian Centre, 22 Felsham Road, SW15 1DA. Privacy | Cookies | Website: Strikingly Simple