Events
We often hold important events and meetings at all RISE centres across the UK. Below we show events in the near future but should you wish to look further ahead, click 'show all' at the bottom of the list. Please select the RISE centre for which you want to see upcoming events.
Recent events
We regularly update this page with details of recent events that Regenerate-RISE has attended.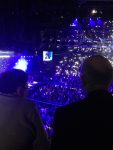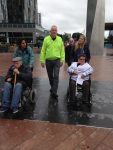 We had the privilege of attending the Hillsong Europe Conference at the 02 Arena in July.  Over 12,000 delegates attended and it was an experience of a lifetime which all our members who attended thoroughly enjoyed.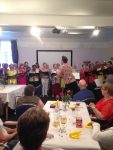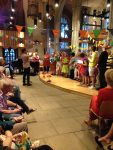 The Dover House Singers, a Putney singing group have put on two concerts recently to raise funds for Regenerate-RISE.  To date they have raised over £4000 and both RISE members and the local community enjoyed the concert at the Platt and one at St Mary's Church Putney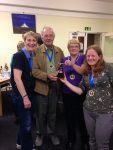 Regenerate-RISE held its annual quiz night and the winning team was St Dionis C of E Church.  7 teams participated, including Putney Women' Institute (last year's winners) and Battersea Fields Medical Practice.  We raised £440 and enjoyed a great evening together.