Events
We often hold important events and meetings at all RISE centres across the UK. Below we show events in the near future but should you wish to look further ahead, click 'show all' at the bottom of the list. Please select the RISE centre for which you want to see upcoming events.
Recent events
We regularly update this page with details of recent events that Regenerate-RISE has attended.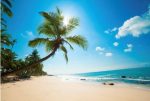 Kings and Queens 2019 is transporting local residents to a tropical island on Saturday, 7 September from 1 pm - 5 pm.  100 volunteers will help support the event at which we expect 250-300 people to attend.  The band Atlantis will be performing live, we will play Bingo, have a raffle, enjoy the banquet and celebrate the lives of the older generation.  If you are over 65 and live in Roehampton or the surrounding area, please email sw15@regenerate-rise.co.uk for tickets.  Entry is by ticket only and we are looking forward to the event.
The Roehampton Festival is on the same day on The Green, so there will be fun and entertainment for the whole family throughout the afternoon.  Both events will be held on The Green, Danebury Avenue, Roehampton SW15.