Working in the Steel City
For the last couple of years RISE Sheffield has enjoyed working in partnership with two Salvation Army Churches in Sheffield,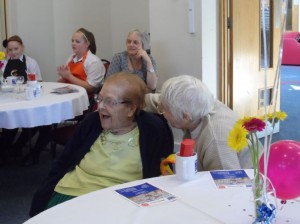 providing lunches, activities, support and the occasional


outing.  Whilst the work in that format has now come to an end, we still want to continue to reach the isolated elderly in Sheffield and we are looking for a new partnership and new premises to be able to do that from.
We are very grateful to the Evan Cornish Foundation and the Sheffield Trust for giving us the funding to initiate RISE Sheffield and wish  to express our gratitude to all those who were involved in supporting the project.