Rise SW11
Regenerate-RISE took over the management of St Michael's Day Centre in Cobham Close Battersea on 1 November 2017. During the summer months there has been a total refurbishment throughout and everyone is very pleased with the new look - the winter will be much warmer, the rooms are lighter and there are TV screens in each room.† A glass office has been built in one room and all the toilets have been completely refurbished.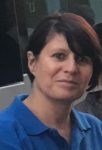 Lisa Bryan is now the RISE SW11 Co-ordinator and will visit all new referrals, although transport will only be offered to those living within the catchment area of SW11.† We have transferred many clients to Dial-a-Ride which is working extremely well and if you are over 65 you are welcome to attend.† Regular visits from local schools and a varied programme of activities along with a very varied lunch menu is enjoyed by all.
The lunches are £6, Membership is £1 a week and tea and coffee costs 50p for a cup and 70p for a mug.† If you would like to see the Menu please click on the following link†Menu January 2020
RISE SW11 is working in partnership with St Michael's C of E Church and the staff are looking forward to developing the services that we provide.
The Activities Programme for January is†Programme January 2020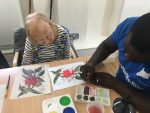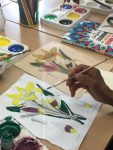 Members are really enjoying the art and have discovered new gifts and skills.
RISE SW11 initiated taking part in the Alzheimers Society's Cupcake Day which raised £129 - we consider it is important to support local and national initiatives that are centred around older people and by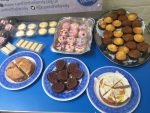 Members decorated cup cakes, friends bought them in to sell and it was a great activity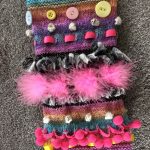 We have started a knitting group and hope to make Twiddlemuffs for people with Dementia - they are bright, colourful and great to touch.
For further information, please telephone Lisa on 020 7228 0245††