Training programme
The Trustees of Regenerate-RISE believe that the training of staff is essential to providing a service that will ensure the clients are provided with the best standard of care that they can offer.  We recognise that the development of staff through taking NVQs and other related qualifications will not only improve personal development, but will enhance the service that we provide.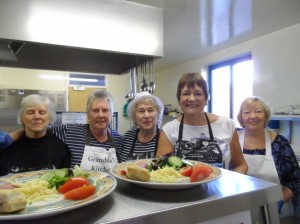 In SW15 we have worked with Easytraining to provide  NVQ Level 2 in Care, Management in Level 3, Business Administration and Customer Service in Level 2 and we are currently looking for organisations to work alongside to deliver training in Nottingham and Ealing particularly.
Twice a year all the staff come together for specific training such as Safeguarding Vulnerable Adults, Working with Dementia, Manual Handling etc and we look for suitable training seminars for individual staff.  Staff have attended training by Livability on the supervision of staff and volunteers as well as retaining the values and ethos of our organisation.
All our Drivers go through the Midas training with their local Community Transport organisation and all kitchen staff are trained on the Safer Food Better Business guidance through their local authority.  Regenerate-RISE invites volunteers to attend the training sessions and on occasion invites the clients to contribute as well.  It is also important to us to convey to our clients that our staff receive regular training and we welcome comments back from clients if they consider that any procedures or behaviour is not acceptable.