Regenerate-RISE

*edit*
The Centre for Outreach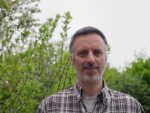 We are announcing that we will be opening RISE SW11 the week beginning 12 April 2021 and we are currently preparing for the next phase of our work.  The Platt Centre will open mid-May as we have to do some refurbishment in preparation.  We will continue to provide Supply Bags and Lunches until our Centres are open.   RISE SW15 please do telephone 020 8780 9330 or complete the referral form in the tab above.
Expressions of Kindness
During these difficult days, we have endeavoured to give an Expression of Kindness every two weeks and these have included fresh fruit, flowers, chocolates, a ploughmans, toiletries etc. Last weekend we organised a Valentine's Day Special and delivered 174 Gifts and 172 Roast Lamb Lunches to people across Wandsworth (see the events page)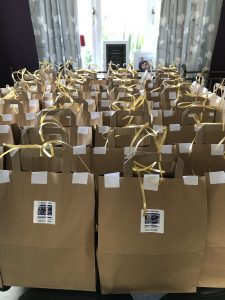 Celebrating Birthdays
Regenerate-RISE remembers everyone's birthdays at this time and surprises the person with a cake, flowers or chocolates and staff or volunteers take an IPhone or CD player to play their favourite song and sing Happy Birthday to them.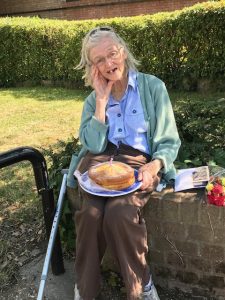 Bingo by Phone
If you would like to play Bingo by phone, please do give Paul a ring on 020 8780 9330 where one of our staff or volunteers will pair up with you to play the game.  We will give you a card to play with and the game is free with small prizes.  This will continue from our RISE SW15 base.
Supply Bags and Lunches
We have given out 6,834 Supply Bags now and 11,132 lunches.  We try and give fresh eggs, cheese and bread with other items that will be sufficient for the week ahead.
Toilet rolls are included, toiletries, drinks and hopefully it is always a surprise for the recipient.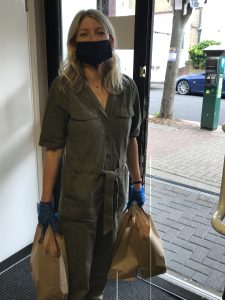 We travel right across Wandsworth and deliver them all during the week.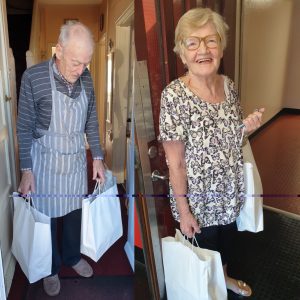 We are very grateful to the volunteers for their support and the older people absolutely love having their Supply Bag delivered by a young person and even though it is a short 5 min conversation, it means so much to each one of them.    The bags contain a variety of goods including fresh bread, cheese, eggs, tea, coffee, tinned food and many other items - so a real mixture  and always a nice surprise for all those receiving one.  We have just produced our Christmas Newsletter and inside is the Christmas Menu.  Unfortunately it is too large to put on the site at present.
*edit this*
Bingo is still an activity that our clients enjoy and we are now playing "Bingo by Phone" once a week with each participant linked to a staff member or volunteer on the other end of the phone, based in the Centre.
Our Savoy on the Streets was very popular during the Summer and we enjoyed using our Santa's Sleigh to deliver all our Christmas Gifts and meals.  Unfortunately lockdown meant that we had to stop our outreach to sheltered housing with entertainment from Songs on Wheels, but we will be starting it again as soon as we can.  Our Santa's Sleigh has become our Winter Wonderland bus and as it drives round Wandsworth, we are wishing everyone a happy and healthy 2021.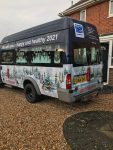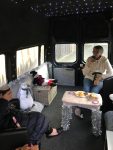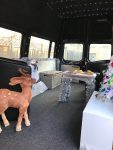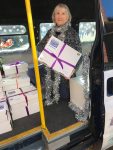 We delivered 60 Dressing Gowns from our Santa's Sleigh as Christmas gifts to the patients on three wards of St George's - Heberden, Amyand and Dalby just before Christmas.
About us and this site
© Regenerate RISE 2006-2021. Registered Charity No 1118543. Company Limited by Guarantee No 5758108.
Registered Office: The Platt Christian Centre, 22 Felsham Road, SW15 1DA. Privacy | Cookies | Website: Strikingly Simple