Regenerate-RISE

*edit*
The Trustees of Regenerate-RISE believe that the training of staff is essential to providing a service that will ensure the clients are provided with the best standard of care that they can offer.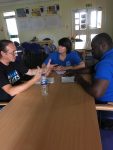 Staff have training days twice a year and recently we regular return to safeguarding adults at risk and understanding Dementia.   Customer Service is extremely important to us as without a good customer service people wouldn't stay!   Our project in Battersea has a growing number of people with Dementia and it is important for staff to acknowledge the changes that take place in individual lives and be able to recognise the early stages of Dementia.  Both SW11 and SW15 combine for these days and our Centres close for the day - but we always ensure that it is on our programme.
Our next Training is going to be over two days and is a Mental First Aid course - to be held in October and this we believe, will be a great help to all staff.
Training our staff  and volunteers on "Safeguarding Adults at Risk" is an essential component of our training and our induction for new staff.  Please see our policy here  Safeguarding Adults at Risk Policy
*edit this*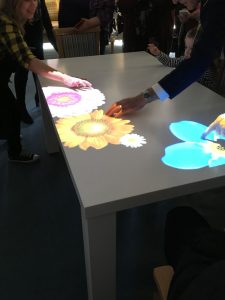 Regenerate-RISE has had training to use"The Magic Table" which is specifically for people with Dementia and we are looking forward to using it again with our members when we re-open in the Autumn (hopefully!)  It consists of games projected from the ceiling to a table and members can catch butterflies, sweep up leaves, burst bubbles and enjoy playing with images on the table.
Dementia Friendly
Regenerate-RISE aims to be "Dementia-friendly" and is looking to design our new Reablement Centre to ensure that it is.  We will have a Magic Table in the new Centre and will look forward to providing other services along the same lines.  We recently purchased a new minibus for our SW11 clients and converted it to be Dementia-friendly.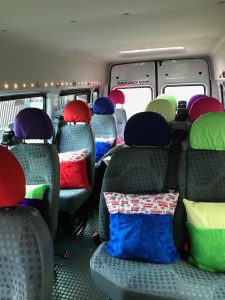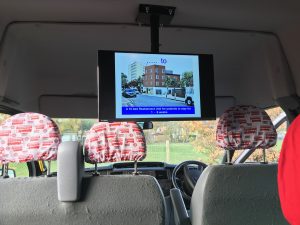 It has a monitor that shows photos of where the passengers are going, photos of the staff, the menu and activity for the day.  It has butterflies and birds on the windows, comfortable cushions, lights round the inside and plays nostalgic songs.
About us and this site
© Regenerate RISE 2006-2021. Registered Charity No 1118543. Company Limited by Guarantee No 5758108.
Registered Office: The Platt Christian Centre, 22 Felsham Road, SW15 1DA. Privacy | Cookies | Website: Strikingly Simple