Regenerate-RISE

*edit*
The Trustees are committed to providing a quality service to all the RISE clients and are agents of change in the care field, ready to meet the needs of a rapidly changing society regular basis.  The current Trustees are Mo Smith, Ray Smith, Alice Bayly and Nick Oakes  and a biography of each one is below.
Regenerate-RISE is looking for new Trustees with expertise to add to the current Board, please email us on SW15@regenerate-rise.co.uk if you would like further information.
Chair of Trustees: Mo Smith, MBE, FRSA Mo has been involved in community work for over 30 years and her experience has included working for ACET (AIDS Care, Education and Training), The Shaftesbury Society and Regenerate.com.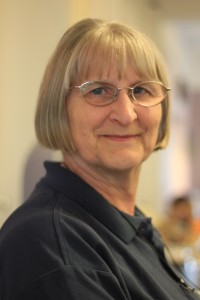 She was co-founder of Regenerate.com with her son Andy Smith, co-founder of SHINE Again (Support and Healing using the INtegretative Arts) with her daughter Debbie Thwaites and founder of Rise n Shine Community Transport CIC. with Ray, her husband.  She has recently formed a new Company called Roehampton Focus with two other Directors to make a difference on the Alton Estate in Roehampton.   Mo was awarded an MBE for her work in the community of Putney and Roehampton and she regularly attends Hillsong Church in Guildford.  She had a very successful knitting book published by Dorling Kindersley called "Teddy Bear Knits" and another one called Noah's Ark Knits.  She also has had two songs published by Kingsway Music in the early eighties that were sung across the UK.    Her hobbies include the theatre, music, crafts, creative design and enjoys her two gorgeous grandchildren of 5 and 6 years of age.
Ray Smith:   Ray has also been involved in community work for many years and is a self-employed motor technician by trade which is a great asset to Regenerate-RISE's fleet of minibuses.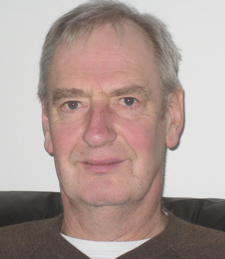 Ray volunteers regularly for RISE SW15 by driving the minibuses and doing general handyman work around our Centre.   He has been involved in pastoral care and also attends Hillsong Church in Guildford.  His hobby is attending rally cross events and he too enjoys spending time with the very special grandchildren, Charlotte and Oscar, who stay over one night every week.  Currently both Ray and Mo are working on a project to transform one of the RISE minibuses into a Santa's Sleigh for this Christmas.  Following which, it will become a Winter Wonderland bus and hopes during Covid-19 to welcome individual older people on to the bus for support.
Nick Oakes joined the Board of Trustees early in 2017 and has a history in housing, benefits, support, skills project and budget management.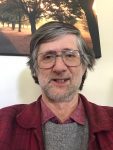 He has been an advocate for the marginalised, youth and elderly and lives in Cobham, Surrey.  His hobbies include travel, gardening, sport and helping others.  He enjoys travelling to Spain on a regular basis and has been a Trustee of another charity that provides services for older people in the Cobham area.
Alice Bayly lives in Battersea and is a member of St Michael's Church who work in partnership with us with RISE SW11.  She is Head of Sustainable Travel for a local company and has two children.  She has volunteered with us since the beginning of Covid-19 and she specifically represents our partner, St Michael's.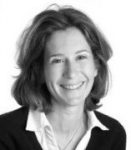 *edit this*
Trustees for a New Era
The Trustees continue to work hard to lead Regenerate-RISE because at the core of all that we do, is the care of the "one".  It has been a real privilege to get to know so many people over the last 20 years, to walk their journey, to be there for them when they most needed us and to provide friendship, support, care and an excellent service.
As Trustees we have to make very difficult decisions at times and perhaps one of the hardest was to close RISE Nottingham due to the Covid-19 crisis.  The team had worked brilliantly over the last 3 years providing a one-day-a-week service dependent on fundraising and income from clients.  When Covid-19 hit and centres closed, we were able to furlough the staff, but due to the prolonged closure of centres we had to look at the long-term prospects and made the decision to close it.
There will be many changes ahead with our funding from Wandsworth Council and we are working together to provide services in the years ahead.
Partnership working has always been very important to us and over the years we have enjoyed working with different Churches and organisations.  We are entering a new era following the end of our partnership with Livability and we look to developing our current and existing partners in order that we can all improve the lives of older people.
We look forward to working together to find new ways of celebrating old age and as we work in partnership with local Churches, organisations, the Council and the health authorities we hope that the lives of many older people will be transformed.
Mo Smith MBE, FRSA 
Founder and Chair of Trustees
About us and this site
© Regenerate RISE 2006-2021. Registered Charity No 1118543. Company Limited by Guarantee No 5758108.
Registered Office: The Platt Christian Centre, 22 Felsham Road, SW15 1DA. Privacy | Cookies | Website: Strikingly Simple