Regenerate-RISE

*edit*
Reaching the ISolated Elderly
*edit*
Welcome to Regenerate-RISE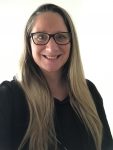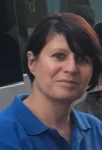 We have appointed Debbie Thwaites as Director of Services to oversee and manage our RISE SW15 service at the Platt Mission in Putney.  Debbie comes with a wealth of experience working with older people as well as being trained as an Integrative Art Therapist and working in primary schools across SW15.  She is the daughter of Ray and Mo Smith (Founder of Regenerate-RISE) and shares the passion to make a difference to the lives of older people across the borough of Wandsworth.  Her experience across the generations will be a great benefit to Regenerate-RISE
Lisa Bryan who manages our RISE SW11 service at St Michael's has been promoted to Director of Care and has now been with Regenerate-RISE for 12 years.  Her eye for detail and her creativity are a great asset to all those who attend RISE SW11 and she has a great relationship with all the members and their carers.
Matt Dean is our new Assistant Manager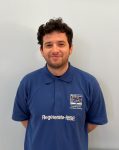 at RISE SW15 and was previously working with "Love Your Neighbour" - they provided thousands of food parcels to people across  London throughout the pandemic.
We look forward to the future with a new team, moving forward to influence the care of the elderly across the borough of Wandsworth.
Mo Smith MBE, FRSA - Founder and Chair of Trustees
*edit*
Expressions of Kindness
We are not able to organise our usual Kings and Queens in the marquee on the Green in Danebury Avenue this year, but we are hoping to do a number of events in the locality that reaches out to those who have spent the majority of the last 5 months indoors.  Every two weeks we give out extra gifts to older people and these have included scones with jam, toiletries, flowers, chocolates, a ploughman's lunch, cakes, fresh fruit and gifts that will show people that we care.  Regenerate-RISE is very grateful to all those who have helped us deliver our gifts and we will continue to do so in the weeks and months ahead.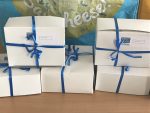 *edit*
The Platt Mission
On 9 November 1807, seven friends met to consult as to building a place of worship in Felsham Road and they raised amongst themselves the sum of £57 and formed an association to obtain further help.  The result was that on 9 August 1808 the building known as the Platt Chapel was opened.  The services were well attended and £100 was raised during the day towards the total cost of £900.  By 1827, the Platt Chapel was so popular that even the addition of a gallery was insufficient and often the vestry as well as the Chapel was crowded on a Sunday evening.  The Chapel was again enlarged in the year 1830.  From 1872 the Platt Chapel was closed for awhile and a site was procured in Oxford Road at a cost of £750 where an iron chapel was erected to accommodate 500 people.  However by 1897 the Platt Chapel was open again and was transferred by a Trust Deed to the City Mission and it remained with them for a long time. more...
*edit*
Mission Statement
To Transform the lives of isolated older people through a programme of care and support which respects, values and encourages independence in later life.
Vision Statement
RISE-ing to the challenge of Reaching the ISolated Elderly across the UK